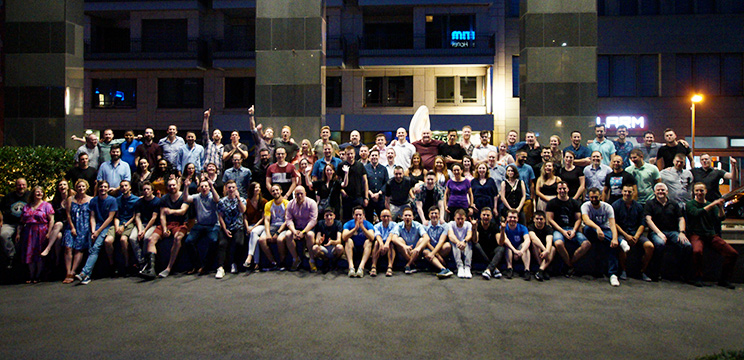 1 min reading time
100 Employees and Counting…
We've reached an exciting milestone in LearnUpon – the 100th employee has just joined the team! We've come a long way since 2012. Des and Brendan sat around a kitchen table, working day and night to build the LearnUpon platform, and to sign up our first customer.
Fast forward 7 years, and we now have over 1,000 customers, 4 offices across the world, millions of LearnUpon users, and 100 employees supporting the company.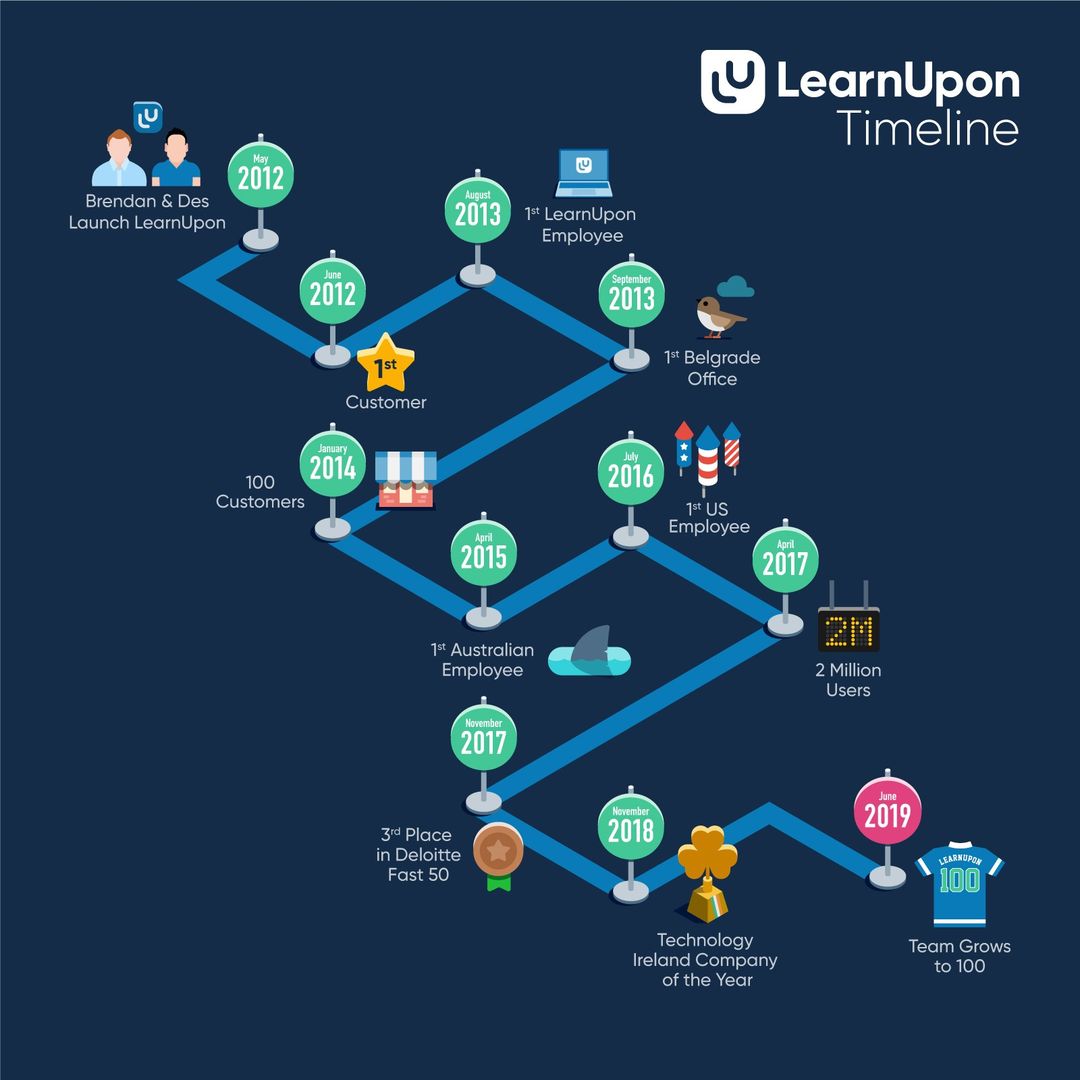 LearnUpon's very first employee, Shane, joined as a Customer Support Representative in 2013 – Brendan and Des were firmly committed to putting our customers at the heart of everything we do from the start. Stevo was next. He was hired as a Developer to help build the amazing platform we continue to develop today as we strive for the best solution not the easy one.
Success followed shortly after, a team that Brendan and Des were passionate about building. Carrie took on that challenge, scaling both an onboarding process and ongoing customer success management to help each customer to succeed with our platform.
LearnUpon's teams are responsible for scaling our Marketing, Design, Development, Sales, Support, People Operations, Finance, Strategy, Quality Assurance, Security, Infrastructure, Product, and Customer Success. We're continuously adding new roles and hiring talented people to help improve the LearnUpon experience for our customers.
Culture is a big thing for us at LearnUpon. We all work together as a friendly, supportive team who like to have fun.
We're very proud of what we're achieving together and the awards we're picking up along the way – 2018 Technology Ireland Company of the Year, 6th place in the 2018 Deloitte Technology Fast 50, and numerous Brandon Hall Technology Awards. We're not stopping there. Along with the future awards we have our eyes set on, our plan is to add another 100 employees in the next 12 months. And to become the biggest name in the LMS world.