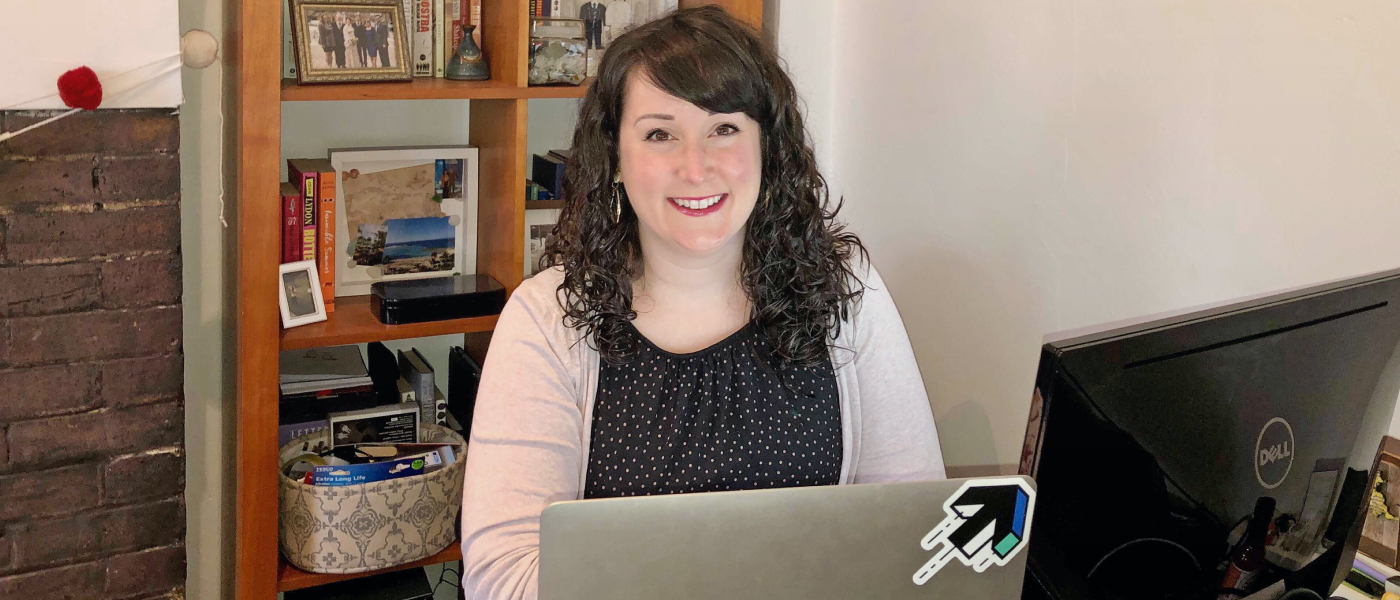 3 min reading time
Life as LearnUpon's First Event Producer
In the Summer of 2019, I spotted a job listing. It said "Event Producer wanted to organize an exciting company's first-ever live conference"…or something along those lines! 
To me, this was the perfect role, and I enthusiastically joined the LearnUpon team. 
However, things didn't go as planned. The world changed and after spending months working on LearnUpon's live, in-person user conference, it became clear, due to the pandemic that it wasn't going to happen. So, my role adapted.
Now I'm sharing my story of working at LearnUpon and the journey to creating LearnUpon's first digital series—Learning Impact. 
Why LearnUpon?
I've always loved working in events. Starting in high school, I was part of the student council who'd plan dances, pep rallies, fundraisers, parades – you name it. Now, after 13 years as an events professional, I've worked in several industries, including the tech world. 
LearnUpon drew me in as I understood the events landscape and the objectives that the team wanted to achieve. Also, being the first employee in this department, I knew I would have a seat at the table when it came to the strategic direction of events. I could help build something from the ground up and really make an impact.
The first few months
After I joined, I immediately got stuck in. 
First, I worked on the trade events LearnUpon's team attended, with the aim of connecting with a wider audience and expanding our presence. I was lucky enough to attend some of these events too.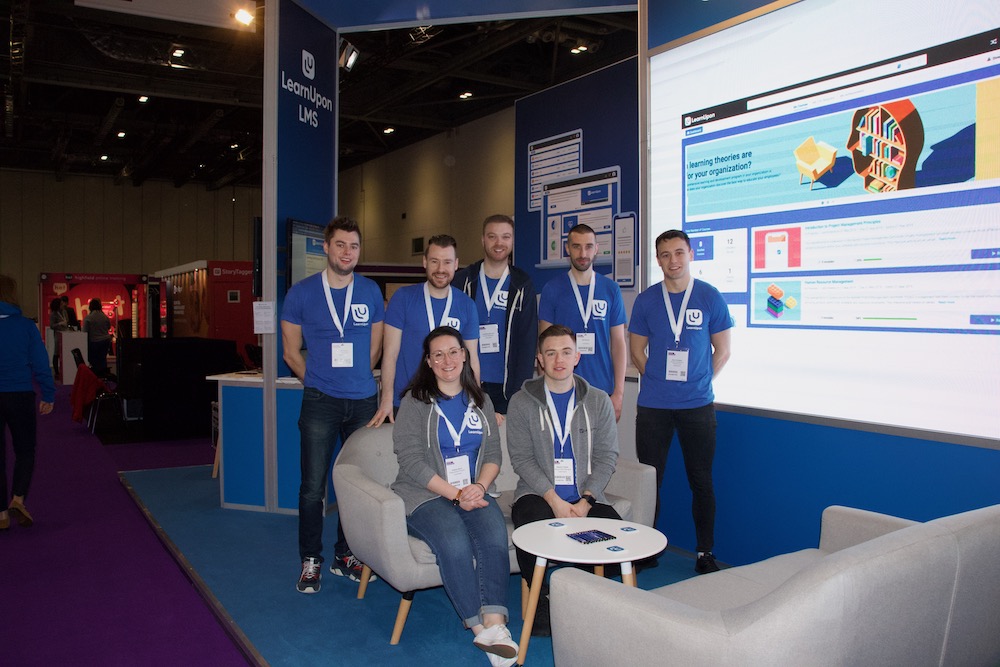 My big focus though was to organize LearnUpon's inaugural live user conference; an event that would help our team build stronger relationships with our customers, through networking, expert talks, and workshops.
I dove in, organizing speakers, flights, resources, and more. I even flew to New York to view venues for the conference. Then, in early 2020, our plans began to change. Due to the pandemic, the LearnUpon team and I realized that the in-person events we had lined up weren't going to happen, and in turn, my role had to pivot. 
Transitioning to digital
After a moment (or two!) of panic, the LearnUpon team came up with a plan: go digital. 
We decided to transition our in-person event to a long-term virtual series that would provide lasting benefits to our customers, as well as helping us to engage with new audiences. 
So, we launched something very exciting, Learning Impact, a digital thought leadership series that brings insights and knowledge directly to learning professionals from the best and brightest minds across the learning industry.
Luckily, in my role, there are lots of parallels between planning for a live event and a virtual one. However, there was still a bit of a learning curve, like managing the filming production and post-production editing of our sessions, and registrant engagement. 
Additionally, as it's no longer a single day conference, and instead a monthly session, much of my time is now invested in finding speakers. We want leaders from the world's best-known companies to share knowledge that is compelling for our audience.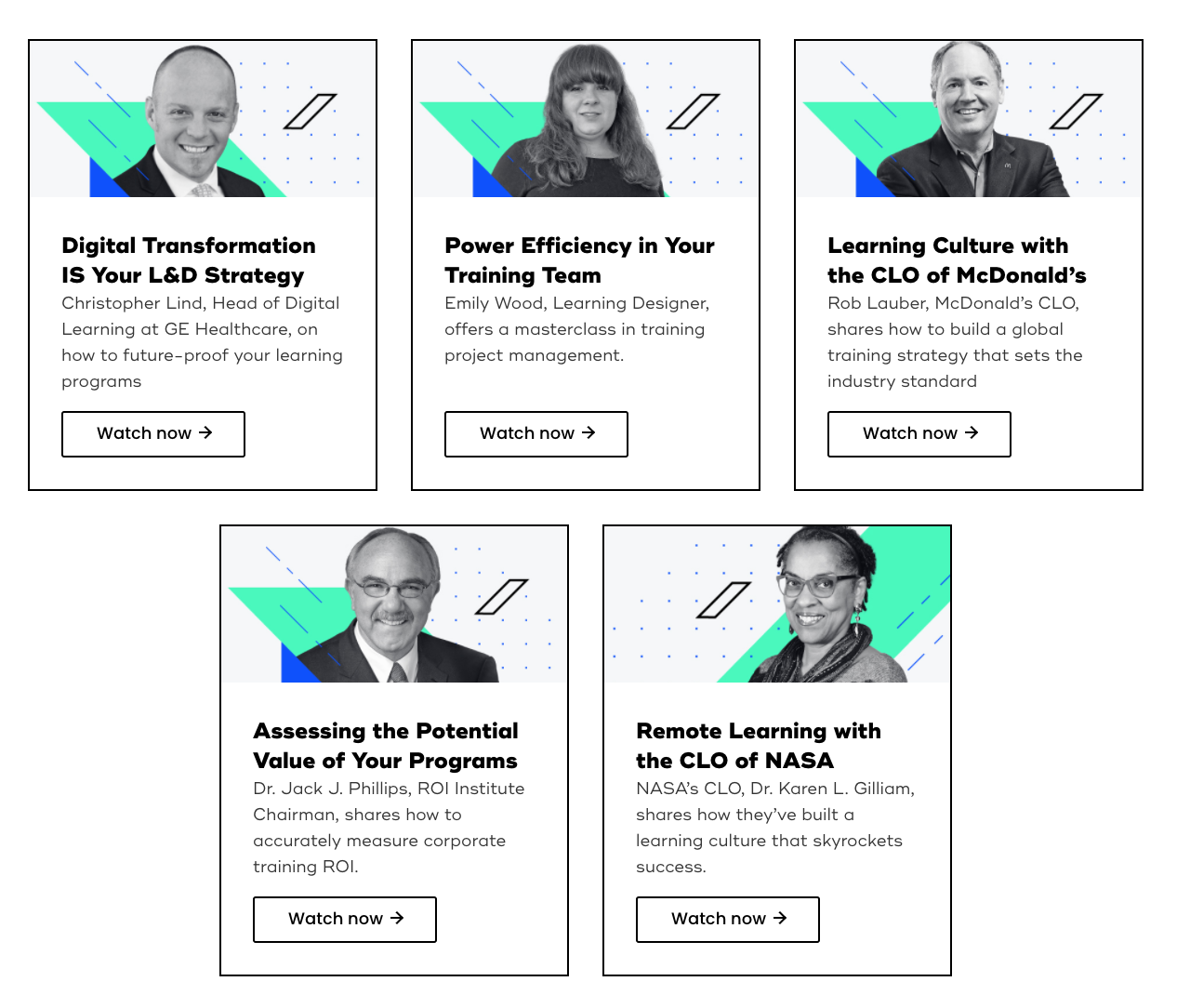 What makes my role interesting is that the search for each speaker is unique. 
For example, with our first speaker, when it was suggested that we try to get the CLO of NASA, my search started on LinkedIn, discovered Dr. Karen L. Gilliam, and went from there. Other times, it's a little more difficult to pinpoint a contact or to get engagement, so we rely on a speaking bureau to help us make contact in those scenarios.
It's a mixed bag of research, persistence, and a bit of luck. So far, every speaker we've recruited has had a different process of engagement. 
The future of events
After the successful launch of Learning Impact, I'm now thinking about the myriad of opportunities for events at LearnUpon. More virtual events, live trade shows (when we're back in-person), customer conferences…the possibilities are endless! 
That doesn't mean that we'll be moving away from our virtual series though. With such a positive response, I'm looking forward to it continuing to be a big, rewarding part of my job, even when live events are back in action.
Are you interested in joining LearnUpon? Visit our careers page and apply today!