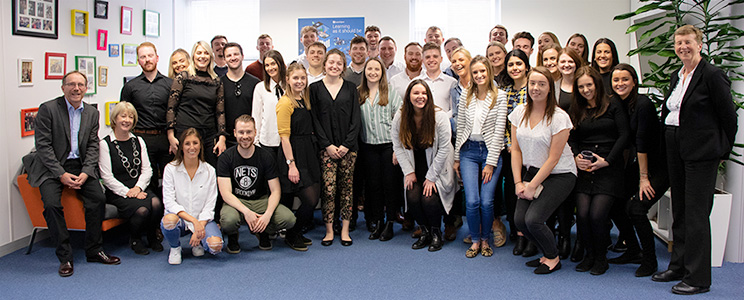 1 min reading time
TU Dublin Collaboration with LearnUpon
Recently LearnUpon HQ was visited by students and lecturers from TU Dublin's Masters in Marketing. Here as part of their course, they shared their sales strategies and B2B marketing activity projects with our eager to listen team.  
Over the past two years, the LearnUpon team has attended lectures in TU Dublin with our Inside Sales Manager, Phily, providing insights on how a fast-paced SaaS company scales. In turn, TU's marketing students have presented their ideas, as part of their Problem Based Learning module, focusing on how to tackle the growth challenges of B2B companies. 
Six student groups presented their findings and recommendations to Brendan, our CEO, Phily and Sarah from Sales, Derek from Marketing, and Eimear and Joe from People Operations. The standard was incredibly high and we're excited to the best recommendations into action over the coming weeks.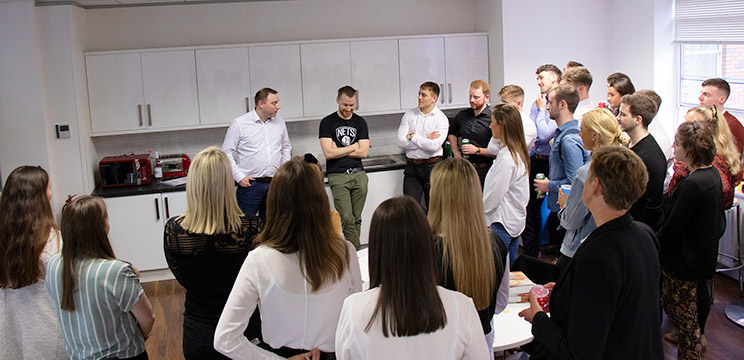 We'd like to say thanks to the Masters of Marketing group for all the hard work they put into their presentations. We're looking forward to continuing our collaboration with TU Dublin into next year and beyond. And hopefully see some of the talented graduates joining our team.